~Links~
---
As of 11.28.02, one new link
Want to exchange links? Please submit your sites or pages by contacting Duchess585@hotmail.com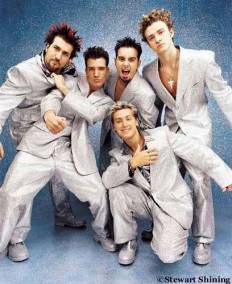 ---
Sister Sites
(interested in being a sister site? drop me a message)
Has fanfic, both by Miss C and hosted authors.
Melody's site. Has fanfic, poems, games, etc.
Meg and Tabitha's Site. Has fanfic on all the guys and more.
Text Links | Banner Links
Duck (April)'s site with NSYNC fiction and visuals.
Veronica's site
Krysi's fanfic site
Fanfic site mainly on Justin, JC, and Lance, but more to come
Elizabeth's site. Home of "Saving Grace."
Has several fanfiction stories centering around Lance, JC, and Justin.
'N Sync fanfiction and media, and a nice layout.
Kare's 'N Sync site, containing info, chat transcripts, humor, everything.
A site by Shandi that features her fiction and a link to her other site, Celeb Fiction and Humor.
Thousands of fanfiction, but no more NSYNC ones.
Go here!
One of the official 'N Sync sites.
Search for their 'N Sync archive, complete with interviews and pictures.
---